Welcome to
A Covent Garden Gilflurt's Guide to Life
, a breathless romp through the long 18th century.
I am your gracious hostess, Catherine Curzon (aka Madame Gilflurt), historian, author and lover of all things long 18th. Should you wish to discuss a press enquiry, public speaking engagement or other gainful employment, please do send me a missive.



My work has been featured online by

BBC History Extra and History Answers and in magazines including All About History, Explore History,

History of Royals

and

Jane Austen's Regency World

. I am thrilled to host the online home of

An Evening with Jane Austen

, starring Adrian Lukis and Caroline Langrishe.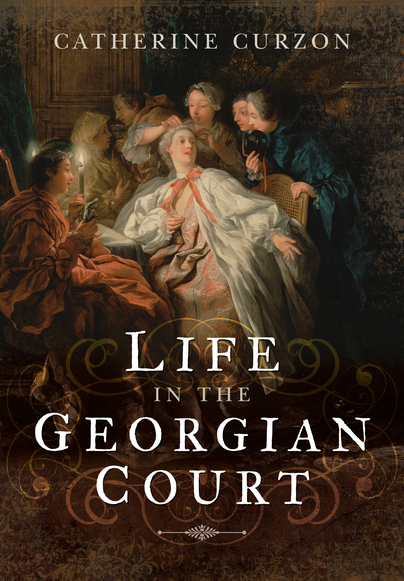 To find out more about me, do gad across to the Huddersfield Examiner or pour a cuppa and listen to an in-depth interview with the Wars of Coalition podcast.
My first book,
Life in the Georgian Court
, is now available from Pen and Sword Books; the follow up, Kings of Georgian Britain will be released on 30th March 2017.
If you're tempted by dashing highwaymen,

The Crown Spire is available now
worldwide
, and you can also meet the dandies and spies of Star of Versailles, thanks to Pride Publishing!
I am also the author The Mistress of Blackstairs, which is represented by Stacey Graham of Red Sofa Literary.
Besides my love of all things Georgian, I'm passionate about theatre and hold a Master's in Film Studies from the University of Nottingham.
I am blessed to share my home with a rakish colonial, a hound, a feline and a rodent of exquisite character.
Events
Mania and Melancholy - mental health in the eighteenth century, Dr Johnson's House, London, 19th April TICKETS
Join author Catherine Curzon to explore attitudes to mental health in the eighteenth century through her discussion of the philosophies that started to develop, Dr Johnson's own struggles, including his self-diagnosed 'hypochondria', and the infamous 'madness of King George III.'
Life in the Georgian Court, The Georgian Group, London, 18th May TICKETS
The history of ruling families and their courtiers will be covered by a number of humorous and tragic anecdotes, which demonstrate that the life of royalty in eighteenth century Europe was often more dangerous than enjoyable.
Past Events
A Celebration

of Jane Austen with Adrian Lukis, 5th March 2017, Huddersfield
Join 'Mr Wickham' and the Regency Rejigged dancers for a celebration of all things Austen, marking the bicentenary of the author's death.
Emma Hamilton: Seduction Late with the Georgian Dining Academy
, 14th February 2017, National Maritime Museum, London
Be inspired by heartfelt love letters from Lord Nelson to Emma, learn a traditional courting dance, or make a fabulous mask to beguile a stranger. Catherine Curzon will share scandalous tales of the 18th century's finest courtesans in her salon!
Dr Johnson's Birthday Supper with the Georgian Dining Academy, 22nd September 2016, Dr Johnson's House, London
A delicious 18th Century inspired 3 course meal served in the historic rooms where Johnson wrote the legendary dictionary. Catherine Curzon will regale diners with tales of Johnson's 18th Century London.
Sam & George: When Dr Johnson met George III, 18th September 2016, Lichfield Guildhall, Lichfield
In the city of Dr Johnson's birth, Catherine Curzon will transport audiences back in time to 1767, when the creator of the dictionary met the King of Great Britain amid the bookshelves of the royal library.
An Evening with Jane Austen
, 4th September 2016, The Royal Pavilion, Brighton
Spend a magical evening in the company of Jane Austen's most memorable characters in the magnificent surroundings of the Royal Pavilion's Music Room. Caroline Langrishe and Adrian Lukis will be joined by Catherine Curzon, who will introduce the performance and sign copies of her book during the interval and at the post-performance reception.